Today, while tutoring, I got to test out one of the new resources I've made for next year. It was a HUGE success, and I just had to share the source!
There is a fantastic website called
Boggles World
that has F-R-E-E printable flashcards that are great for practicing reading and vocabulary building... and of course, I used them to play some games with my students.
But seriously, check out these designs! There are dozens of sets, all on different themes. Here's an example of a cute Halloween set: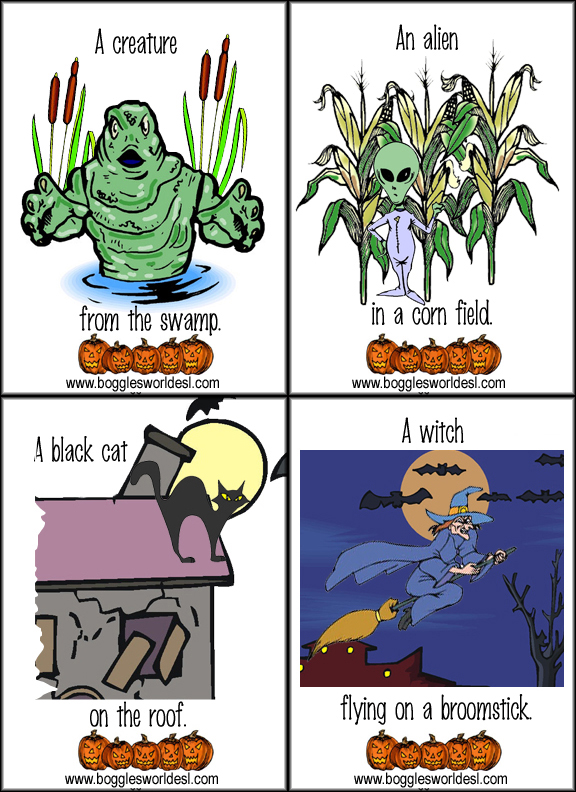 And, they have cards in French as well... Yarrrr! :)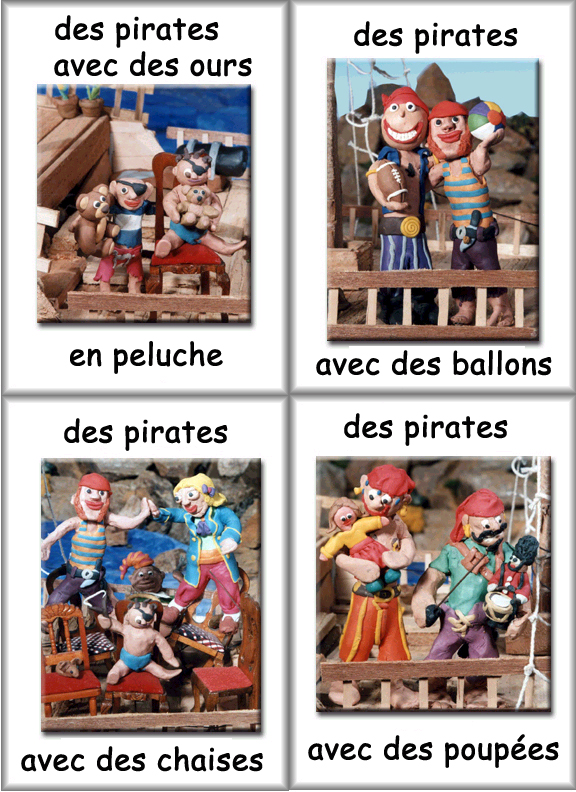 I printed out a bunch of these sets, printing two copies of each page. I then glued them onto construction paper (bristol board would work great, too), cut them apart into cards, and laminated them. Voila! Instant entertainment.
My students and I used the cards to play Go Fish, and then we shuffled the deck and laid them all face-down on the table for a rousing game of Concentration (Memory). Of course, you could always use them as traditional flash cards, but where's the fun in that? ;) My students could hardly believe they were practicing reading skills as we played.
Happy Playing!
~B